Core Team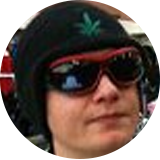 Andrzej "Kolos" Koloska
Producer & UE4 generalist – Generator of fun games.
Fav Games: Baldur's Gate, Darkest Dungeon, Fallout, Quake, Dark Souls.
Andrzej is a kid that makes other kids come together and play together. He's the kid in charge of the fun. The kid that makes things happen! Friendly with everyone. Make love, not war kind of kid.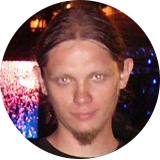 Kamil Kocot
Programmer – Builds the groundwork for the fun.
Fav Games: Bloodborne, Diablo 2, Path Of Exile, The Witcher 3.
Kamil. Kid of few words. But when he speaks, he speaks out loud and straight to the point. Hardcore to the bone. Hardcore gamer and hardcore programmer. The black metal kind of kid.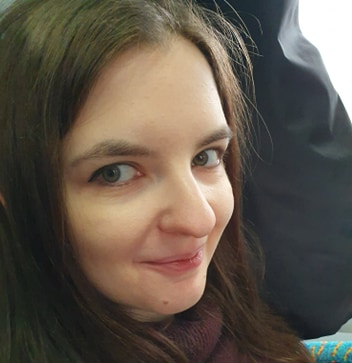 Katarzyna Kubicz
Graphics Artist & Animator – creates virtual worlds.
Fav Games: The Witcher 3, Dragon Age: Inquisition, Fortnite: Save the World, Tales from the Borderlands, Two Point Hospital
Kasia, a kid that is not afraid of any challenges. Always willing to learn new things and experiment. Passionate about art, born introvert. Goal-oriented kind of kid.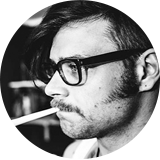 Daniel "Kazik" Stańczak
Graphics Artist – Builds the best sandcastles.
Fav Games: Age Of Empires, Dead Cells, DOTA 2, Fury 3, Machinarium, The Settlers and Wolfenstein Series.
Daniel is a kid that seeks adventure. Rascal likes mischief and fun. Laughs all the time, and he has one contagious laugh. Maybe a little devil, but will stand for his friends when needed. Optimistic kind of kid.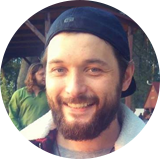 Adam "Umta" Węsierski
Graphics Artist – Paints on the walls and stuff.
Fav Games: PSX Classics, Borderlands, DMC, God of War, Final Fantasy VII, MediEvil, MGS 3, Vagrant Story, Warcraft III, and WoW.
Adam. A kid that lives in his own imagination, eats a lot and plays even more games. When he connects to reality, he does like to make stuff look cool by adding a dab of paint here and there. Head in the clouds kind of kid.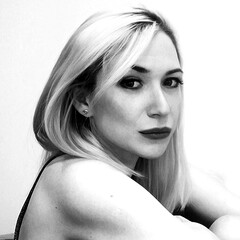 Dominika Smolska
Graphics Artist – makes stuff look pretty.
Fav games: Dark Souls, Sekiro, Nioh, Yakuza, Witcher 3, Diablo 2, Persona 4 & 5
Dominika. A kid that likes to create cool things from virtual clay. Always looking for new sources of inspiration. Rather shy, but also kind and caring. Individualist type of kid.
Groups helping us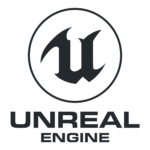 Epic Games
Andrzej was granted Epic Mega Grant for his shootertutorial.com

505 Games
Our publisher for Rogue Spirit.
Kids supporting us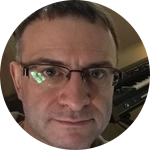 Pawel Błaszczak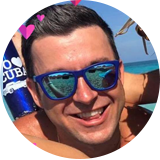 Przemek Marmul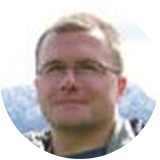 Tomasz Strzelczyk
Music Composer – Looking for a soundtrack for your adventure? He is "the kid" you are looking for.
Business Developer – Connects kids from all over the world together. Feel free to contact him www.48group.pl
Designer – Knows every rule of the playground, and makes everything more fun.
Special Thanks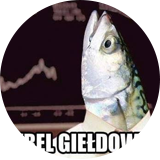 Krystian Komisarek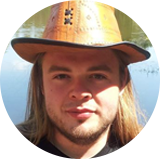 Łukasz Purcelewski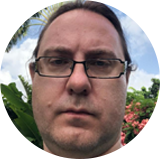 Jacek Brzeziński
Designer – Kid with imagination. Makes up rules for every cool game!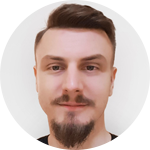 Wojciech Dziuk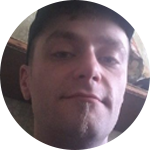 Paul Blokesh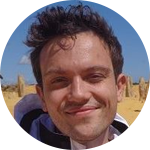 Michał Napora
Level Designer – Natural born "HAKERMAN" . Kid with a sense of humor dry like the Sahara Desert.
Game Designer & Player – Knows a lot. Ask him anything. He can explain to other kids how the universe works.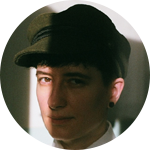 Katarzyna "Hito" Wasylak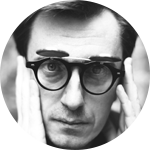 Mariusz Krzywicki Editor/Translator – Helps us write coherently and connect properly with other kids.
Art Director – Makes imaginary worlds come to life. Calm and good-natured. An uncanny sense of humor makes the playground all more colorful.